Private Piano Lessons in Silver Spring, Maryland
Contact Teacher for FREE Evaluation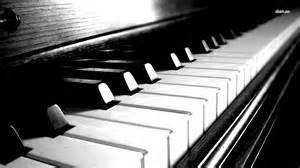 ~ Kids ~ Adults ~ Hobbyists ~ Beginners ~ Intermediate Students ~
"The thing I like the best about you teaching me the piano is

that

you

take the time to explain things to me."
Love, Mary M, age 8
"As an adult piano student, I appreciate Theresa's professionalism, experience, patience, and gentle guidance. She is adept at working with individual learning styles and suggesting appropriate music and exercises. Lessons are both instructive and enjoyable."
~ Lorraine, age 59
"I have been taking piano lessons with Theresa for the past 6 months. Theresa has a patient and encouraging teaching approach which makes the lessons enjoyable. I am pleasantly surprised at how quickly I am progressing in a short amount of time."
~ Anita, age 63
Ms. Theresa has been blessed with over 15 years of experience teaching the piano to children and adult students - she aims to guide students in expressing their own unique voices at the piano with patience, communicative warmth and sincere involvement.
While Ms. Theresa's degree is not in Music, she studied classical piano and took music courses at colleges in New York.
Her past piano instructors include: Mr. Lawrence Schubert, Dr. Richard Hihn & Dr. Ivo Kaltchev.
Theresa is an amateur pianist and accompanist who enjoys playing Classical, Jazz-style, Broadway, Soft Rock and Praise Music.
Memberships include: National Guild Music Teachers, Music Teachers National Association, Maryland State Music Teachers Association, and Montgomery County Music Teachers Association, and a past member of: New York State School Music Association.